As a mobile ready document management system, PinPoint can be accessed from all smartphones (including iPhones, Androids, and Windows Phones) and tablets (including iPads, Android Tablets, and Kindle Fire). If your phone or tablet has a web browser and access to the internet, PinPoint will provide access to your data.
Whether you are adding documents and files or simply just trying to retrieve them, using the mobile app for PinPoint, you will be able to access any material you, as a user, have rights to.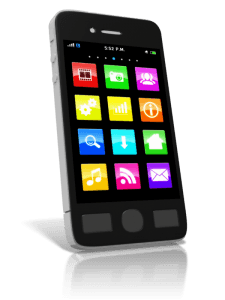 Either on the fly or from the office or home, PinPoint offers flexibility in which users can access data quickly from any location.
Based on the permission you have set, each user can obtain file information with their mobile device and can follow through with their assigned tasks. Using PinPoint is fast and easy and is a great solution for doing your work on the go.
With the amount of time spent on mobile devices rising, PinPoint maintains its efficiency by allowing you to keep productivity moving and keeping you in the loop while on the go. Whether you are just outside of the office or miles away, PinPoint gives you the ability to get things done at a faster rate, and allows you to move on to new tasks much easily.
As a mobile ready document and content management software, PinPoint even allows you to produce forms from any mobile device. Users can upload any forms they use within their organization and have them ready to go with ease.