In today's world, many banks are still wasting a large amount of their resources every year storing their documents in physical filing cabinets.
With PinPoint Banking Document Management, allow your staff quick and easy access to your documents from any location, and secure the documents that are meant to be restricted. Using workflow, have your staff automatically alerted when they have a job to do for specific documents filed. With relative query and full OCR search capability, your staff can quickly find a document they are looking for, without having to walk to and sort through a physical filing cabinet full of documents.
Highlights:
Built-in automation to file critical documents, with easy retrieval of information.
PinPoint delivers easy access to information with a centralized document management repository.
Improved QA tools to organize your bank's documents safely and securely.
Easily file documents from within your business applications.
Version control and history tracking.
Store any type of file, including video and audio.
Simplify file search efforts including full-text content and metadata.
Easily file emails and their attachments with one click from Outlook.
Easy to use lookup screens to identify important data.
Drag-and-drop any file type to your folders.
Definable ways to classify, describe and organize documents.
Ability to reference files to multiple folders.
Check-In/Check-Out with version management.
Portal level security to enable web access to documents for external parties.
Included: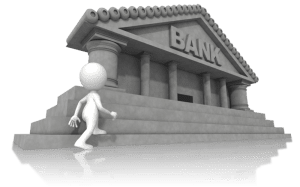 Installation performed by LSSP Corporation with your staff
A "core business" kick-off meeting to establish your infrastructure
Help with exporting your infrastructure
Updates to new versions of the software automatically
On-going support
Training – live and offered weekly
Integrate with QuickBooks, Great Plains, Sharepoint, MS Office, OneDrive, etc.
Access from any location using any device
Complete document control
Built-in workflow
Audit log reporting
Check-in and Check-out
Versioning
Content search
Complete API and WebService