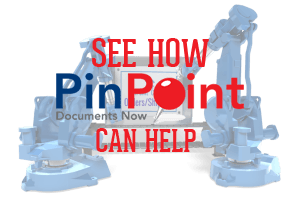 As you may know, LSSP offers weekly training classes that all users can register for at any time, as many times as needed, at no additional charge. These classes are the best way to keep you up-to-date with what is new in your system, and is a tool to use as a refresher for some of the features you may not use often. We urge everyone to sign up!
Register any time at: http://www.lsspdocs.com/training-classes/
PinPoint User Training (Beginner)

This kickoff to your PinPoint training will cover simple, day-to-day functions of the system, and is intended for the everyday user. Learn how to file documents, retrieve documents and mark-up documents with comments. In addition, learn how to set your own personal preferences within the system.

PinPoint Admin Training (Beginner)

In this class, learn the nuts and bolts of the PinPoint infrastructure. We'll show you how to add users and assign security permissions to users/user groups, as well as the filing hierarchy and how to setup each folder-level.

PinPoint ARIE Training – Automated Filing

This advanced class will discuss the setup and use of ARIE, PinPoint's automated filing feature. Learn the different types of ARIE filing, how to create a distribution rule, and which ARIE filing function(s) works best for your organization.