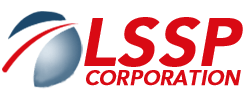 As you may already know, LSSP now has a new live chat with our customer support team. All users in your organization now have a button to click for immediate help, without having to find somebody in your organization to help them!
The live chat support is for all existing customers and all new customers signing up will have this immediate support now, as well.
The live support will be very simple: whether your question is on how to set up your structure, adding new documents, working with workflow, etc., all your questions will get answered immediately. We have hired on new staff to ensure that your questions are answered promptly.
With the new live chat support, we will be eliminating the weekly Q&A classes, since all users will now have immediate, live chat support. Other beginner training classes will be offered monthly at no cost as they have always been.
The live chat support can be accessed in the following ways:
If you were not already using the logo in the top-left corner of your PinPoint database to direct a user to a web-page, we have updated the logo in your database to go directly to the live chat support.
From the customer portal home page, there is a direct link to the live chat support.