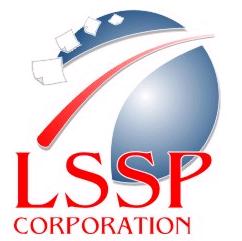 At the end of May 2016, LSSP will be releasing a new version of eDrawer 6 and PinPoint with the following new functions:
Build/Assign workflow to a document "On The Fly".
New integration with new applications to pass information between them.
Group Workflow – enabling an assignment of a workflow to a group, and once a person in the group completes the task, then it is removed from the others in the group.
Tickler reminders attached to document types for automatic workflow to begin.
Assign a template when manually adding a file. Both at the File/Review and the Drag-and-Drop screens.
Ability to add folders at the Folder Detail and the Browse Folders view screens.
New Certificate of Destruction reporting to purge documents when retention is met.
New file types for OCR and viewing, including DWG and XML.
Help buttons at key locations for quick help.
New search on Folder notes.
Assign a template to pull the metadata fields from the file/review screen.
Document Types can have the switch set to "Not Version"
New supervisor email on Friday when workflows are past due.
New Manual, direct look up in the application.
If you are interested in seeing these new functions in action, sign up for the "What's New in PinPoint 2.995" class at http://www.lsspdocs.com/training-classes/
What's New in PinPoint 2.995
The new release class will show just the new features in 2.995 and what is coming in 3.0
WED, JUN 1, 2016 10:00 AM – 11:00 AM CDT
For those of you using eDrawer, if you would like to see the advantages of switching to PinPoint, sign up for the "eDrawer and PinPoint Side-by-Side" class at http://www.lsspdocs.com/training-classes/
eDrawer 5 and PinPoint – Side-By-Side
eDrawer 5 clients, please attend this web session to see eDrawer and PinPoint, and how they look side by side. See the advantages.
WED, MAY 18, 2016 12:00 PM – 1:00 PM CDT
There is a password to gain access to our webinar classes. If you do not know the password, please contact your administrator. 
Please feel free to forward this email on to any users of PinPoint at your organization so everyone knows how and where to access support/training from LSSP.