PinPoint CRM – A built-in CRM within the complete DMS package.  Take Customer, Vendor, Projects, Groups along with any entity that your organization needs to track and monitor.  Use all of the tools within the PinPoint CRM to manage all of those entities.  Create appointments, tasks, steps and schedules, opportunities and email directly with email merge and templates. Completely improve the your staff time and production with a view of these entities and their files, all within the PinPoint CRM.
Highlights: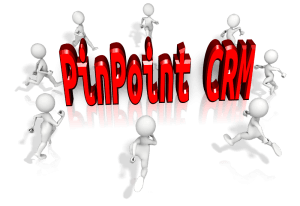 Built-in automation to file critical documents, with easy retrieval of information.
PinPoint delivers easy access to information with a centralized document management repository.
Improved QA tools to organize your firm's documents safely and securely.
Easily file documents from within your business applications.
Version control and history tracking.
Store any type of file for case and matter folders, including video and audio.
Simplify file search efforts including full text content and metadata.
Easily file emails and their attachments with one click.
Easy to use look-up screens to retrieve case and matter data.
Drag and drop any file type to your case and matter folders.
Definable ways to classify, describe and organize client documents.
Ability to reference files to multiple folders.
Check-In/Check-Out with version management.
Portal level security to enable Web access to documents for external parties.